Switching gears a bit and going back to something that's published already because hey, Dreamspinner is having their anniversary sale all this month and since I published with them in the first three years, my whole back list is on sale for 40% until tomorrow I believe. (okay so I'm occasionally mercenary).
I'm still in love with the cover Paul did for
Kept Tears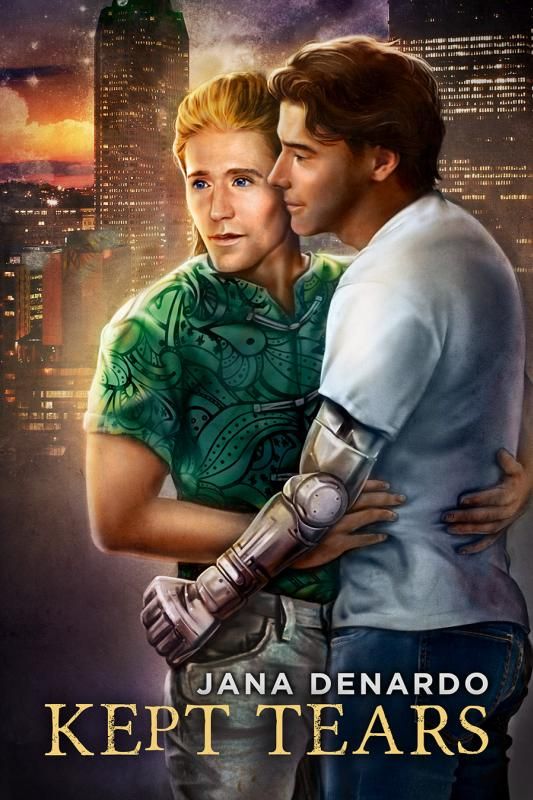 Snippet
:
Leaning close, Rhys tried to kiss him, only to have Aaron duck away. Rhys caught Aaron's chin, turning his face back to him. "Is something wrong?"

"No, it's just…." Aaron's gaze dropped.

"Just what?" Rhys prodded gently.

"I'm ugly now," Aaron whispered, shuddering.
Blurb
Having left most of his arm and his self-confidence behind in the Afghanistan desert, young veteran Aaron Santori has enough on his plate learning to use his prosthetic arm. Attending graduate school at the University of Pittsburgh makes life both interesting and challenging. Mentally, he's ill prepared for meeting Rhys Edwards, a young-adult novelist from Wales and everything Aaron could want in a man. Between the scars from the explosion and his PTSD, he's reluctant to date. Ready or not, though, Aaron finds himself jumping into the deep end of the relationship waters.
What Aaron couldn't possibly know is that Rhys isn't human at all. As a prince of the Tylwyth Teg, Rhys is fae, with a list of enemies he's accumulated over the past few centuries—among them a former lover, Morcant, who is back to make Rhys's life miserable. An unwitting pawn in their Machiavellian fae politics, Aaron only knows he's falling in love, never suspecting love might be his death sentence.
You can find the sale
here.
(and click on the home page to see all the other first years authors, also on sale!)
If you'd like to play along, Rainbow Snippets is a Facebook community where we post up 6 sentences of one of our LGBT stories every Saturday. It's been fun and you can find it
here.
Be sure to check out all the offers! It's been a great supportive group!