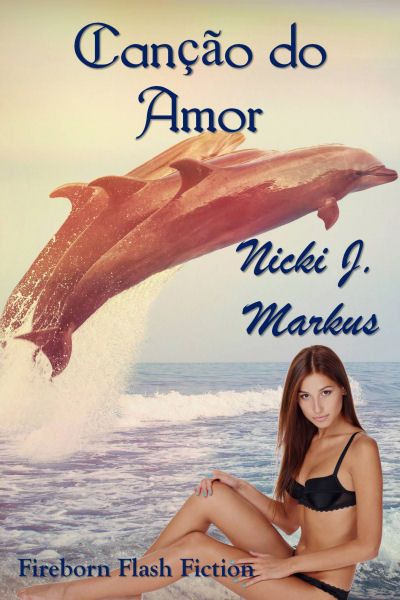 Canção do Amor
Nicki J. Markus
Fireborn Publishing
6 May 2016
Short Story/Romance/Paranormal/Shifters
The moment Phoebe hears Arsenio sing, she is drawn to him. However, Arsenio has a secret, and when the darker side of his nature comes to the fore, Phoebe must make a difficult choice.
Audio Excerpt:
https://soundcloud.com/nickijmarkus/cancao-do-amor-short-story-excerpt-by-nicki-j-markus
Fireborn Publishing: http://firebornpublishing.com/store/index.php?main_page=product_bookx_info&cPath=4&products_id=228
ARe: https://www.allromanceebooks.com/product-cancaodoamor-2025131-149.html
Amazon US: http://www.amazon.com/Cancao-do-Amor-Nicki-Markus-ebook/dp/B01EPDCUJG
Amazon UK: http://www.amazon.co.uk/Cancao-do-Amor-Nicki-Markus-ebook/dp/B01EPDCUJG


Excerpt
The faint glow of morning filtered through the curtains. Arsenio noted it with mounting frustration. He'd not slept all night. When Phoebe drifted into slumber a few hours ago, he remained awake, unable to take his eyes off her. He didn't know what was wrong with him. He was usually gone by now, his mind already on the next conquest. Then again, he'd never brought a woman to his home before, preferring to go to her place so he could leave without difficulty when the time came, to avoid the awkwardness of morning-afters.
Phoebe was different. Something about her called to him; her allure was as much a siren song to him as his was to others. Was she the one he had been waiting for and, if so, what should he do about it? Yes, that was the real question. The whys and wherefores could wait. For now, a deep instinct prompted him to secure her as his own. There was one way to accomplish that. He'd never done it before. He'd never cared enough about any of his sexual partners to warrant such drastic action. Could he do it now?
He glanced down at her sleeping form. She looked so peaceful, her hair wild about her face and her lips slightly parted. He thought back to the moment he'd spotted her in the club. Then he remembered her friend. Ah, yes. Were she to disappear, she would be missed. What was he thinking? Even contemplating running away with her was madness. Better he leave things as they were and pursue her through more moderate means. 
Author Bio & Links
Nicki J Markus was born in England, but now lives in Adelaide, South Australia. She has loved both reading and writing from a young age and is also a keen linguist, having studied several foreign languages.
Nicki launched her writing career in 2011 and divides her efforts not only between MM (writing as Asta Idonea) and mainstream works but also between traditional and indie publishing. Her works span the genres, from paranormal to historical and from contemporary to fantasy. It just depends what story and which characters spring into her mind!
As a day job, Nicki works as a freelance editor and proofreader, and in her spare time she enjoys music, theatre, cinema, photography, and sketching. She also loves history, folklore and mythology, pen-palling, and travel; all of which have provided plenty of inspiration for her writing.
Blog: http://www.nickijmarkus.com
Facebook: http://www.facebook.com/NickiJMarkus
Twitter: https://twitter.com/NickiJMarkus
Instagram: https://www.instagram.com/nickijmarkus/
Goodreads: http://www.goodreads.com/author/show/4567057.Nicki_J_Markus
LinkedIn: https://www.linkedin.com/in/nicolamarkus
Amazon Author US: http://www.amazon.com/Asta-Idonea/e/B00RMGGVYO
Amazon Author UK: http://www.amazon.co.uk/Asta-Idonea/e/B00RMGGVYO