It was an accomplished week in many ways and an unmitigated disaster in others.
Here is where I set
Corpse Powder
, Virginia City, NV. I'm not sure Isaac has forgiven me for that yet.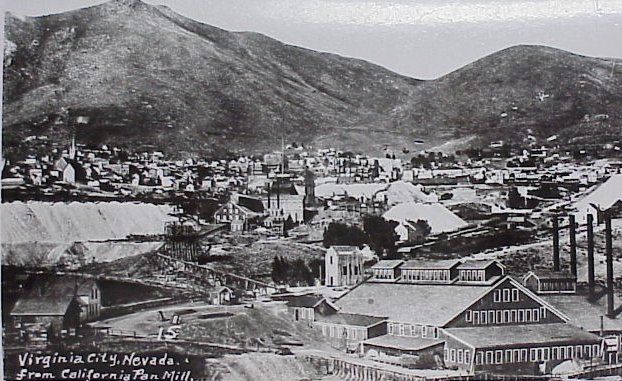 I finished and submitted
Corpse Powder
. I did get it down to @ 12K sacrificing only a little character development/background and one supporting character (and parring down poor Perrine's role to half of what it was). I'm still happy with the story and that's the important thing (unlike the last time I had to par a novella down). I did, however, forget to do the synopsis. Oopsie. I'll tackle that tonight after the stuff for the day job is done.
I managed to get through several more chapters of
Blood Red Roulette
working exclusively on Luc's dialogue. It's not perfect and yes once again for the second month in a row I'm going to miss my self-imposed submission deadline but 1. it's the last month of the semester which is insanely busy 2. I had to get
Corpse Powder
squared away. There was no way I was missing a deadline for the first anthology I was ever asked to be part of. 3. I'm doing camp nano and I need to be writing new.
Speaking of camp, I need 3K more to finish my measly word count of 10K. I purposely do the least I can in April because of it being the last month of the school year. Yes, November is also the last month of the semester but April also comes with end of year stuff, end of year long research etc. Besides making myself insane once a year is rough enough.
Also I DO think I need to start setting aside time, even if it's just a half hour to do nothing but write because I'm getting far too good at doing fuck all playing around on the net.
I went to the the Ohioana Book Fest yesterday and sat in on panels for horror/supernatural & mystery/suspense and a couple of them suggested that half hour (I noticed they were professors like me) Others were like well if your contract insists on a book a year you can't diddle around. That's all well and good if you're supporting yourself solely on your writing. That is not reality for far too many of us.
I would like to try at least two other short stories this year, maybe one for the holidays and another for a SciFi anthology. Wish me luck.
Also I'm very sad to lose yet another celebrity I admired. R.I.P. Prince.