It's been a long weird week of doctor's appointments and computer malware. The good news is my leg has gotten stronger. I'll count that as a win. My new laptop is bordering the loss column. We can't seem to figure out what's wrong with it (either that or the IT guys at work need to update themselves on the latest infections).
As a result of all of this and some bad head space I still haven't written as much as I'd have liked on my Weird West. I did however finish two scenes and have gotten to the place where I'm panicking about word count limits. Ah, me and my difficulties with short stories.
But to be honest I've spent most of this week trying to edit
Blood Red Roulette
. I'll admit it, I probably won't get this done til mid-April due to my lack of time and the same with my beta readers.
I thought I'd share this though. These are the Veer Towers where Arrigo lives in a penthouse condo. That man knows how to live.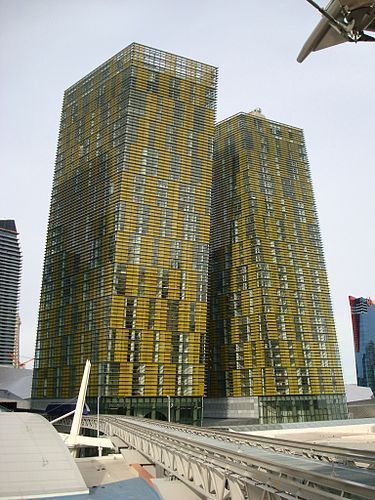 I'm up to chapter twenty five edit wise so I'm about two-thirds done. I'm pleased with that. Take your victories where you can.
And before I forget
Happy Alban Eilir // Ostara// Spring everyone.