Taking a break from the nanoing to bring you another guest blogger. Grace R. Duncan brings with her a really fun character interview so please check it out.
First things first, I'd like to thank Jana for having me! It is very much appreciated!
I'd like to introduce my boys from Deception, Cyrus and Nadir. If you've read Choices, you'll recognize them. They were friends of Teman in the slaves' wing. These two boys just insisted that I write their story and before long, I was half way through their story.
Without further ado, Cyrus and Nadir!
(
Collapse
)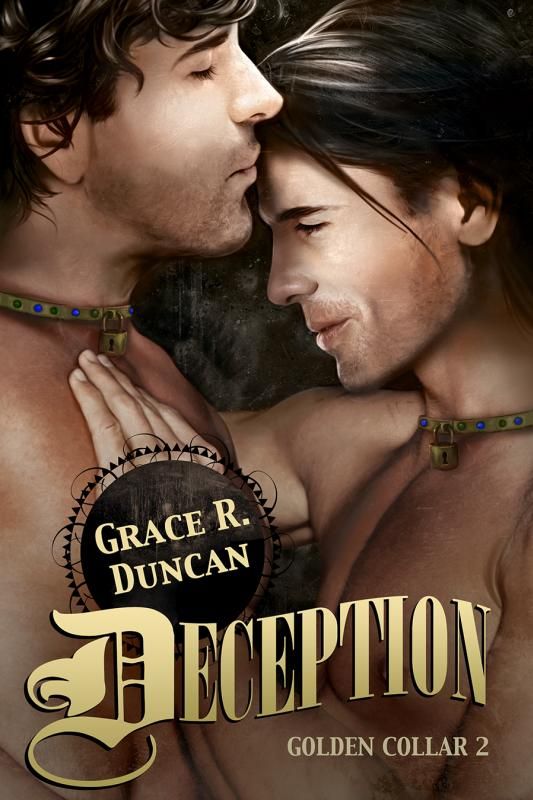 Cyrus and Nadir first met as hungry orphans on Behekam's streets at twelve years old. They became friends, then partners in the thievery that enabled them to survive, and as they passed their days together, they fell in love. When they are both taken as pleasure slaves in the opulent palace of the Malik of Neyem, love becomes more complicated.
Rumors of an attempt on Malik Bathasar's life put Cyrus and Nadir's relationship to the test—they must pose convincingly as intimate slaves to the young malik as part of a plan to lure the assassin into the open. Teman—Malik Bathasar's real personal pleasure slave and true lover—was once trained by Cyrus for the same duties, and the attraction and care Cyrus developed for him then still remains. The Malik of Neyem proves an easy man to love and Nadir's feelings for him grow while they're pretending to love each other.
Cyrus and Nadir care deeply for each other but they've forgotten the first rule of love: communicate in honesty. Their love remains strong enough to weather the changes—if they have the courage not only to face the coming dangers, but to put aside deception and find their truth.
For more from Grace R. Duncan, visit
http://www.grace-duncan.com
To purchace Deception, download the free short Coronation or start from the beginning with Bathasar and Teman in Choices, check out the Golden Collar series at Dreamspinner press
here